Welcome To Northbrook Equestrian Centre.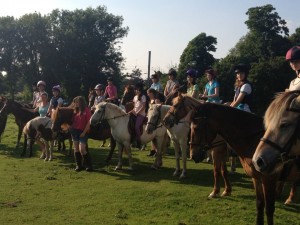 Welcome to Northbrook Equestrian Centre. We are a well established ABRS Approved Riding School/Special Needs and Riding for The Disabled Therapy Centre. Also Pony Club Centre.   We are very proud to have a 5 star rating with the Licencing Authority. It's a picturesque and peaceful location, nestled on the outskirts of Offord Cluny, which is situated between Huntingdon and St Neots, so easy and accessible from all surrounding areas.
Also, a subsidiary of this, is our dog grooming salon, 'Canine Complete Care'.   Its housed within a new purpose built timber cabin and we carryout grooming on all breeds of dogs, in a very caring and professional way.   We also offer Puppy Packages, to allow your special new baby of the family to adjust to going to the grooming salon, feeling confident and happy in this environment.  We now offer the Emi-Pet teeth cleaning service for all our canine customers.    Also Cat Grooming services are offered at our salon. Canine Complete Care has its own dedicated page on this website.    Its own website can be found at www.caninecompletecare.co.uk
We have a relaxed environment for both horses and clients offer riding lessons for all ages and abilities, through to more advanced riding etc. We also benefit from our on site saddlery catering for our riding school clients and liveries.   The care and welfare of all our animals, both horses and dogs is our top priority at all times.
Hacking is a benefit, as being situated on the outskirts of our village, gives us direct access onto the farmland bridle paths, enabling us to offer safe countryside hacking, and organized group hacks on Sundays.
We are an Approved Pony Club Centre and offer regular training sessions for the children to learn the broad spectrum of horse and pony care and riding. Badges and Achievement Certificates are constantly worked towards, making this great fun but extremely educational.
We are registered with RDA (Riding for the Disabled Association). Based at our Centre is Woodhurst RDA, Huntingdon & District RDA and Wood Green RDA, who use our horses/ponies and facilities for their children and adults. We also offer to disabled clients one to one riding to achieve personal enrichment plus enhancement of motor skills and core balance. Also grooming and hands-on sessions are available as therapy. We work with local care homes, Mencap and Cambridgeshire County Council to promote riding for therapy and rehabilitation, thus also offering respite for parents.
Activity days such as 'Own a Pony Day', Children Hacks, Fun Jumping and Gymkhana are available. Specialised birthday Riding Parties are always very popular and prove to be great fun for the children.
Regular Show Jumping and Showing shows are held and run at our Centre and equine specific clinics throughout the year.
We pride ourselves on our healthy and happy collection of horses and ponies that are available for clients to ride. We keep very high standards of care and welfare across our yard and there is a friendly and professional team of staff and instructors to help you. Please call Andrea for a chat about what we do in more detail. Client progression and happiness is a key factor here and you will find our lessons are well structured for levels of ability.
Our facilities include:
Indoor School with viewing gallery
23m x 43m outdoor arena
First class off road hacking
Secure and alarmed tack room
Secure yard with 24hr supervision
Organised Clinics
Both private and group lessons, from beginner through to advanced level
Activity Days (Jump, pole work and flat work days) as well as our very popular Summer Residential Camp
Dog Grooming Salon – offer Emmi-Pet Teeth Cleaning and Cat Grooming facilities on dedicated Caturdays 
Proprietor Andrea Pavet-Golding, and her husband David welcome you to "Northbrook" along with her Head Girl Natalie Weston.  We are always available to help and advise you. (Please see out booking policy and prices on the "Tariff" Page)
Also Andrea co manages the dog grooming salon along with her groomers Ellie Preston, Rebecca Phillips and Danielle Webb.     Again full details of this are available on this website on our our dedicated Dog Grooming page or you can go direct to its own website: www.caninecompletecare.co.uk